TOP VIRTUAL
Material
Um tube para decorar
Uma mask
Plugin Virtual Photographer
Plugin Bkg Designer sf10 II(Jacque)
Plugin Kiwi

1.- Abrir uma imagem 1024x500 e preencher com uma gradiente assim:
Style Sunburst, Angle 0, repeats 10, Center Point H 100, V 50, Focal point H 50, V 50;

2.- Plugin Virtual Photographer como no print abaixo:(ou em configuração pessoal)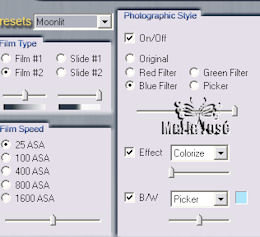 3.- Effects, Reflection Effects, Feedback, O 100, I 75, H 0, V -100, Elliptical desclIcado;

4.- Effects, Geometric Effects, Skew, Vertical clicado, Transparente clicado, Skew 45;

5.- Effects, Image Effects, Seamless Tiling, Mirror, Horizontal;

6.- Effects, Drop Shadow, -8, 8, 60, 15, Preto, Repetir 8, -8;

7.- Layers, Add New Layer, Arrange Send To Bottom;

8.- Prrencher com a cor predominante;

9.- Layers Mergir Visible;

10.-Plugin Kiwi, Zig-Zag, 255, 125, 255, 134;

11.-Layers Duplicate;

12.-Image, Mirror, baixar a opacidade desta layer para 50%;

13.-Layers, Merge All;

14.-Plugin Bkg Designer sf10 II, Moiré Blocks, default (este plugin foi enviado pela Jacque);

15.-Aplicar uma mask de borda, Layers Merge Group;

16.-Layers, Add New Layer, Arrange, Send To bottom e preencher com já usada acima;

17.-Layers, Merge all;

18.-Ativar o tube, copiar e colar no seu top à direita;

19.-Mergir as layers, assinar e salvar em JPG.
Outro exemplo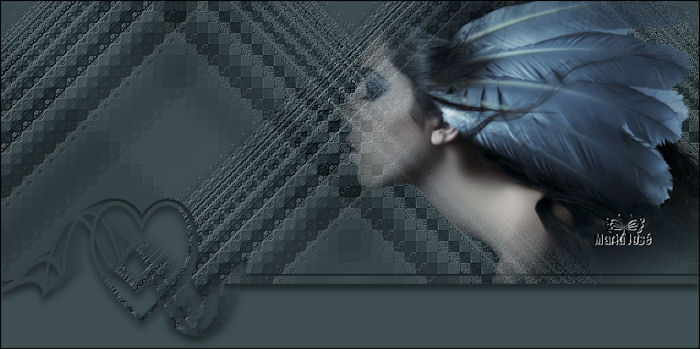 Este tutorial foi criado em 09 de abril de 2008 por Maria José Prado. É protegido por lei de Copyright e não poderá ser copiado, retirado de seu lugar, traduzido ou utilizadoem listas de discussão sem o consentimento prévio e escrito de sua autora acima declinada.